Drug in Focus: Candesartan
25 Aug 2011 • by Natalie Aster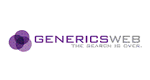 The following data is extracted from GenericsWeb Pipeline Patent Intelligence and is intended to give a brief outline of factors affecting the potential launch of generic equivalents of AstraZeneca/Takeda's angiotensin II receptor antagonist Candesartan, a top-selling antihypertensive with reported sales of USD $1.5bn in 2010, a rise of 3% compared to 2009.
You can find the available report in the core version (7 country coverage), or in its extended version (44 country coverage). To have the report with full details, please refer to the corresponding Pipeline Developer report.
General information
Candesartan is currently available as the prodrug Candesartan cilexetil oral tablet formulations (Atacand) and in fixed dose oral tablet formulations in combination with Hydrochlorothiazide (Atacand HCT).
Figure 1: General Information table for Candesartan
INN Constraint Comment
At the time of publication, patent protection for the marketed Candesartan cilexetil prodrug molecule in most major territories has been extended via Supplementary Protection Certificates (SPCs) in Europe or national patent term extensions in other countries, by virtue of family JP11314890A. Patent protection has already expired in Canada (see Figure 3). Generics have been identified in Australia by Sandoz despite the extended Australian molecule patent still remaining in force.
A second patent family, JP30492491A, identified as a result of FDA Orange Book and Canadian Patent Register listed patents and subsequent litigation, claims stable oral formulations comprising Candesartan cilexetil and one or more oily substance and as such is not considered to constrain generic marketing authorisations. Several Canadian generic manufacturers' alleged invalidity of the Canadian patent in this family and in several cases AstraZeneca applied for Orders of Prohibition or appeared to take no infringement action; in certain cases requesting that the generic manufacturers awaited the April 2011 expiry of the Canadian patent in the first patent family.
A third patent family JP13552493A, with expiries of 2014 in most major territories is included as a result of FDA Orange Book and Canadian Patent Register listed patents and subsequent litigation following AstraZeneca and Takeda's filings of Order of Prohibition applications concerning generic Atacand HCT. Patents in the family claim formulations comprising Candesartan cilexetil in combination with a diuretic, in some cases specifically Hydrochlorothiazide, and therefore may be considered a strong constraining factor for the prevention of generic combination products. No Australian equivalent patent has been identified, with Sandoz having generics available in Australia for the combination therapy. Six European patents in the family are identified, those which have been granted have been limited to claims for combinations of Candesartan with other diuretics after examination. The divisional with specific claims to the combination of Candesartan cilexetil with Hydrochlorothiazide was recently revoked following opposition proceedings. Two later divisional patent applications with broad combination claims are still pending examination and these are unlikely to proceed unopposed by major generic manufacturers.
A fourth patent family JP823394A, identified as a result of granted Japanese patent term extensions, claims processes for the preparation of Candesartan cilexetil and as such is not considered to be a constraint to generic competition because the protected technology is likely to be circumvented.
Figure 2: Key Patent Indicator; the most significant patents protecting products containing Candesartan cilexetil
Figure 3: Patent Family View priority application JP11314890A
Figure 4: Marketing Authorisations for products containing Candesartan cilexetil in Key Countries
Figure 5: Top Patent Applicants
A representation of patentees who have filed the most patent families for this INN. Note the prominence of generic players KRKA and Teva as well as the diversity of applicants represented by the large portion outside the top five. The filings linked to innovators Novartis and Merck generally concern related use and combination patents, whereas KRKA and Teva have focused relatively more on molecular forms and process patents.
Figure 6: Patent Filing Trend
Represents the timing of the earliest priority filing date for each patent family identified for this molecule as well as the type of claims found in the applications. Note the regular filing of patent applications in the area of combination patents since the on-going approvals of various strengths of Atacand HCT since 2000.
Figure 7: Patent Category Distribution
The types, number and relative distribution of patents that have been filed for Candesartan obtained via a comprehensive patent search (Pipeline Developer report). Note the dominance of use patent families which cover an extensive range of indications which often differ to the two currently marketed indications.
In summary, protection remains for the Candesartan cilexetil molecule in Europe as a result of SPCs and extended patents in other 'core' territories and as such represents a barrier to generic competition. The expiry of this molecule protection in 2012 in Europe and the US means that generic competition may be very strong, as evidenced by the generic marketing authorisation holders in the UK, the Paragraph IV filings in the US and the fact that Apotex, Sandoz and Teva received approval for generic Candesartan cilexetil only a few days after the expiry of the Canadian molecule patent in April 2011.
Generic combinations of Candesartan cilexetil and Hydrochlorothiazide may be prevented until 2014; however this will depend on the outcome of Canadian litigation and the US Paragraph IV filings which are currently on-going. In Europe the outcome of the pending divisional applications concerning the combination are of great importance when considering generic Atacand HCT in the designated European states.
To order the report or ask for sample pages contact ps@marketpublishers.com
Contacts
MarketPublishers, Ltd.
Tanya Rezler
Tel: +44 208 144 6009
Fax: +44 207 900 3970