Iraq - Power Contracts Fall Apart
19 Aug 2011 • by Natalie Aster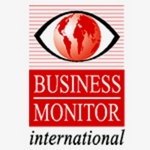 BMI View: The quick succession of billion dollar contract awards seemed almost too good to be true in Iraq. A country which desperately needs new electricity capacity was seemingly steaming ahead with contract awards. However, all was not as it seemed and contracts appear to have been signed in haste without due diligence and subsequently with companies which were not all they said they were. The debacle serves as an embarrassment to the government, but worse, delays the development of crucial new electricity capacity.
With delays to long term plans to utilise gas supplies for electricity generation, the electricity minister promised a more immediate solution - tendering 50 100MW diesel and oil fired power plants. The idea was to get some capacity online as soon as possible, even if it was more expensive and much less environmentally friendly, in order to tackle the imminent concerns of an angry population. The contracts were awarded in quick succession. In May 2011 South Korea's STX Heavy Industries signed a US$2.77bn contract to build 25 100MW power plants. This was followed by an agreement with Capgent in July 2011 worth US$1.2bn for construction of 10 100MW power plants. Finally, also in July 2011, MBH Company signed an agreement to build 5 100MW oil fired power plants for US$625mn.
All the power plants were due to complete construction within a year to expedite the addition of much needed new capacity to the grid and come online to meet the peak summer demand period in 2012. BMI had been impressed with the quick turnaround in contract awards and the ability of the Iraqi government to respond to the pressures on the electricity grid. However, news has emerged that perhaps the speedy award of contracts was due to a lack of due diligence and research ahead of contract awards.
According to press reports, all the contracts signed are currently in a state of flux with two of them unlikely to move forward. The government has reportedly uncovered irregularities in contract awards which have led to the electricity minister Raad Shallal al-Ani being put up for questioning over the award of the above contracts and his dismissal. Deputy Prime Minister for Energy Hussein al-Shahristani announced that Capgent is a 'company on paper only' and MBH was bankrupt and facing legal challenges, as cited by the AFP. The contracts have been cancelled and lawsuits filed, with the electricity minister under investigation, as are those that participated in the technical, contractual and financial sides of the agreements.
Growth Performance At Risk
Iraq's Construction Industry Value, Real Growth (%)
f=forecast, Source: BMI, Central Organisation for Statistics and Information Technology
The developments pose numerous questions and raise serious doubts over the ability of the Iraqi government to procure infrastructure projects. Clearly the urgency of getting new capacity online was prioritised ahead of proper tendering procedures. Not only will this serve as an embarrassment to the Iraqi government, and lead to charges of incompetence at the highest levels, but it will also serve as a note of caution to future investors. The country's business environment had been improving with the award of numerous contracts for reconstruction of infrastructure and the entrance of many reputable global and regional companies in the country. This latest development will set this back considerably.
The more concerning setback is to the addition of new electricity capacity to the grid. Electricity shortages in Iraq are close to crisis point, and have been a persistent cap on economic growth and a return to normalcy in the country. The country focused initial reconstruction efforts on electricity provision, and has doubled electricity capacity to 7,900MW over pre-war levels; however, this is still considerably below the 15,300MW demand. A lack of electricity is creating popular unrest, which is potent considering the regional atmosphere and is also disrupting day to day business operations and therefore economic growth. Whilst the government appears to have rightly prioritised the sector, it has wrongly neglected to ensure due diligence on project awards.
Related Reports:
Tanzania Infrastructure Report Q4 2011;
Kuwait Infrastructure Report Q4 2011;
Czech Republic Infrastructure Report Q4 2011;
China Infrastructure Report Q4 2011;
Kazakhstan Infrastructure Report Q3 2011;
Egypt Infrastructure Report Q3 2011;
Canada Infrastructure Report Q3 2011;
Cote d'Ivoire Infrastructure Report Q3 2011;
Taiwan Infrastructure Report Q3 2011;
Chile Infrastructure Report Q3 2011.
To order the report or ask for sample pages contact ps@marketpublishers.com
Contacts
MarketPublishers, Ltd.
Tanya Rezler
Tel: +44 208 144 6009
Fax: +44 207 900 3970