Canada - Shell Exits Mackenzie, Confirming Weak North American Gas Market
09 Aug 2011 • by Natalie Aster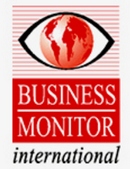 BMI View: Shell's decision to withdraw from Mackenzie confirms the weak state of the North American gas market, but the Anglo-Dutch major remains a major investor in Canada's natural gas sector. We think it likely that Imperial/ExxonMobil will eventually acquire Shell's interests and advance the project at a later date.
The outlook for the proposed Mackenzie gas pipeline project in Canada has worsened with the news that one of the four project stakeholders, Royal Dutch Shell, is looking to end its participation. Canada's National Post newspaper reported on July 15 2011 that the Anglo-Dutch major was seeking bidders for its 100% stake in the Niglintgak gas field, its 11.4% stake in the Mackenzie pipeline and other related assets in the Mackenzie Delta.
Have Faith
Mackenzie Gas Pipeline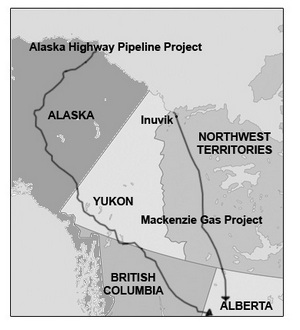 Source: BMI
The newspaper cited as its source Shell's offering document for the assets, which were put on the market in June 2011. Shell said that the divestiture was part of its 'regular global portfolio review', and tried to elicit interest (and dampen talk of project abandonment) by stating that discussions on regulatory and fiscal matters were ongoing. Shell opened a virtual data room to bidders on July 18 and will accept proposals until August 31.
Shell's decision comes just months after Canada's National Energy Board (NEB) formally granted regulatory approval for the Mackenzie project. Conceived in the 1970s following the discovery of large gas reserves in the Northwest Territories (NT)'s Mackenzie Delta, project leader Imperial Oil (majority owned by ExxonMobil) and its partners Shell and ConocoPhillips have been looking to build a 1,200km pipeline to transport 12.4bn cubic metres (bcm) of gas annually from the delta's fields to the gas pipeline network in the province of Alberta.
Mackenzie's viability was inextricably tied to strong North American gas demand and supportive prices. Several trans-Canadian natural gas pipeline projects (Denali, TransCanada and Mackenzie) were advanced on such a basis in the mid-2000s, particularly as Henry Hub spot prices stayed above the US$6-7 per mn British Thermal Units (BTU) threshold required to justify these expensive projects. However, the slump in natural gas prices since mid-2008 has persisted longer than expected, due primarily to the significant rise in onshore unconventional gas production in both Canada and the continental US.
For Sale
Fields Related To Mackenzie Gas Pipeline

Source: Mackenzie consortium
As a result, the Denali project was abandoned in H111, and we see both TransCanada and Mackenzie either being put on ice or junked for the same reasons. It is possible that Imperial/ExxonMobil or ConocoPhillips will eventually take over Shell's stake in the project and accelerate the project's development at a more propitious date in the future, pending a recovery in gas prices. Imperial said on July 15 that it remained committed to the project, but did not explain why both it and ConocoPhillips had failed to exercise their presumed right of first refusal for Shell's assets.
Any new stakeholder that Shell manages to entice will need to spend about a total of CAD7.85bn on Shell's stake in the pipeline and the development of the Niglintgak field. Additionally, the project requires an estimated 6,000 permits from local authorities, and gas is unlikely to flow any earlier than 2018, according to Imperial. South Korea's state-run natural gas company Kogas has been identified by some analysts as a potential investor. But given the company's investment in the Cordova shale gas project in British Columbia (BC) province, and its supply deal with the proposed Kitimat LNG project, we think it unlikely that the company will choose to invest in the NT, as geographical and cost considerations have made BC a better bet for LNG-minded Asian investors.
For Shell, the pull-out from Mackenzie is confirmation of the weak state of North American gas demand and prices, but the company remains a significant investor in Canada. Shell operates the Athabasca Oil Sands Project and has interests in other offshore and onshore exploration projects in Newfoundland, Alberta and BC. Although Mackenzie Delta may no longer be on its agenda, Shell continues to wind its way slowly through the US regulatory system to obtain drilling permits for the nearby US Arctic waters of the Beaufort and Chukchi seas.
Table: Key Upstream Players




Company

Oil production (000b/d)

Market share (%)

Gas production (bcm)

Market share (%)

Imperial Oil/ExxonMobil

211

6.5

2.8

2

Canadian Natural Resources

284

8.8

13.3

8

Encana

100

3

29

13

Royal Dutch Shell

120

3

5.5

2.5

Chevron Canada

53

1.6

na

na

Devon Energy

29

1

6.1

3.5

Conoco Canada

113

3.5

11

6

Suncor

387

12

8

1.2

Syncrude

300e

9e

na

na

BP Canada

8

0.2

2.4

1.4

Husky Energy

205

6.5

na

na

Cenovus Energy

109

3.4

na

na

Oil production figures include synthetic oil, bitumen and natural gas liquids; e = estimate. na = not available/applicable. Source: BMI, company data 2009
Related Reports:
To order the report or ask for sample pages contact ps@marketpublishers.com
Contacts
MarketPublishers, Ltd.
Tanya Rezler
Tel: +44 208 144 6009
Fax: +44 207 900 3970