Brazil - LatAm Rail on Track for Much-Needed Improvements Thanks To Chinese Investment
08 Aug 2011 • by Natalie Aster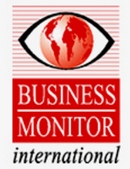 The China National Machinery Import & Export Corporation (CMC) and Asian Trade & Investments (ATI) are interested in building a railroad in Brazil worth an estimated US$10bn. The project involves constructing a railway running from Mato Grosso's state capital, Cuiabá, in the mid-west to Santarém port in the northern state of Pará, according to a press release from the Mato Grosso state government. Executives from the two groups met with government representatives and Mato Grosso state governor Silval Barbosa on July 15 to discuss the matter, on their second visit concerning the project. A delegation of Chinese civil works engineers, environmental engineers, geologists and economists is to revisit the area to conduct a detailed study of the route and develop a plan for the project in order to facilitate financing. BMI believes that the project is designed to reduce transport costs for China, which is the largest consumer of soy beans produced in Mato Grosso. Investors are also interested in exporting other foods such as animal protein.
China To Fuel Rail Improvements
Rail Infrastructure Ranking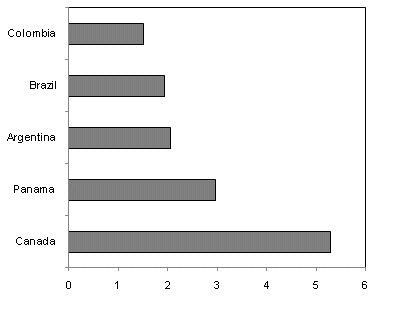 Source: World Economic Forum's Global Competiveness Index
BMI notes that this project is the latest in a series of Chinese investments in Latin America's rail network. The most ambitious of these is the planned bi-oceanic railway, which is to link Colombia's Pacific and Caribbean coasts. BMI believes that by building a bi-oceanic railway in Colombia, China is looking to secure coal supply from the world's fifth-biggest producer, continuing its policy of investing in Latin America's underfunded transport infrastructure to ensure access to fuel and raw materials. The US$7.6bn project, which would be funded by the Chinese Development Bank and operated by China Railway Group, would move up to 40mn tonnes of cargo a year from Colombia's economic heartland to the Pacific coast and on to fuel-hungry Asia.
Other significant Chinese investments in regional rail projects further bolster our view that the Asian Dragon is looking to cut transport coasts while securing long-term access to Latin America's raw materials. In July Venezuelan President Hugo Chavez announced that China is to make a payment of US$4bn to the China-Venezuela strategic development fund, which will be used partly for the ongoing construction of the railway line between Tinaco and Anaco. China Railway Group holds the contract to construct the railway. In H110 the Argentine government announced that it had secured a US$10bn credit agreement with the China Development Bank to carry out much-needed repairs to the country's two main rail lines. The initial stages of the investment, which were agreed in Beijing during talks between Argentine President Cristina Kirchner and the China Development Bank, will see US$2.5bn spent on improving the two rail lines bisecting Argentina's north and central regions, which comprise the country's main areas of agriculture and mineral production.
Full Steam Ahead For China-LatAm Trade
US$,mn
Source: DOTS
BMI has previously highlighted the growing trend of mining companies such as Vale and MMX investing to ensure full control over their own supply chains, mitigating the risks of using underdeveloped, locally funded infrastructure, and as such, we understand why China is following a strategy of investing in Latin American rail links. Many of the region's economies have expanded at a rate that has far outpaced investment in their supply chain, resulting in bottlenecks and delays in periods and areas of high demand. According to the World Economic Forum's Global Competitiveness Index, Brazil's rail infrastructure is ranked 87th out of 139 countries, far behind regional outperformer Canada, which is ranked 16th globally. Venezuela and Colombia are ranked 101st and 102nd respectively.
According to DOTS data, Chinese imports from Latin America have shot up from US$2,897.67mn in 1998 to US$6,3120.86mn in 2009. By constructing its own rail links China is ensuring that it will have priority usage of a modern, efficient supply chain to transport its growing imports of raw materials and agricultural goods from the region.
Related Reports:
To order the report or ask for sample pages contact ps@marketpublishers.com
Contacts
MarketPublishers, Ltd.
Tanya Rezler
Tel: +44 208 144 6009
Fax: +44 207 900 3970