United Kingdom - Management of Premier Foods under Pressure Following Profit Warning
12 Jul 2011 • by Natalie Aster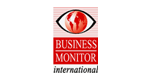 The management of UK food producer Premier Foods is under pressure after the firm was forced to issue a profit warning on the back of rising commodity prices and falling demand. The company now expects to deliver a trading profit of between GBP65mn and GBP70mn for the first half of 2011, down from GBP94mn in H110. The firm's shares fell by over 10% on the news and this particularly volatile movement can be attributed to the news coming shortly after Premier held an upbeat investor meeting in May. These contradictory updates have increased investor unrest and The Sunday Times has reported that a group of shareholders have called on the firm's chairman to seek an immediate replacement for outgoing CEO Robert Schofield, who is due to step down before April 2012.
Premier is one of the UK's leading food companies and owns many of the most recognisable domestic food brands, including Hovis bread, Homepride cooking sauces and Mr Kipling cakes. Premier foods expanded aggressively between 2005 and 2007 and became synonymous with the exuberance associated with easy credit, having borrowed money to fund the takeover of the UK arm of Campbell's Soup in 2006 and Hovis maker RHM in 2007. As credit conditions worsened, Premier's interest payments rocketed, contributing to hefty pre-tax losses in both 2007 and 2008. Eventually, the firm was forced to recapitalise with a heavily dilutive share issue in 2009 that raised GBP379mn, but profits continue to be weighed down by high debt payments.
In early 2011 Premier announced the sale of its meat-free business, which includes the Quorn brand, to Exponent Private Equity for GBP205mn (US$328mn) and followed this with the sale of its canning operation to Princes for GBP182mn. The sale of these units helped trim Premier's debts and it now looks like a much more financially stable operation. However, while the company no longer looks in a perilous position, there remain question marks about its long term performance, with many parts of its portfolio positioned in low growth, low margin sectors.
As well as being hit by rising commodity prices and falling demand, Premier's first half results were impacted by a delisting of its Hovis bread brand by UK retailer Tesco after the firm attempted to raise its prices. Traditionally, firms such as Premier, which control a number of very popular brands, are in a strong position to negotiate, as consumers will expect to see their brands on shelves. However, this strength is diminishing due to weak consumer confidence and the growing popularity of private-label alternatives. While Premier attempted to play down the delisting and insists the issue is now resolved, the increasing popularity of private labels as an alternative to branded products has clearly strengthened retailers' hands. It is notable that the bread category is particularly exposed to the threat from private labels and it is here that Tesco was willing to test its hand. Indeed, the drop in Premier's profit over this period suggests that it was obliged to bear the brunt of the impact from rising commodity costs during the period.
These weaknesses are compounded by continued questions over the firm's leadership - with incumbent CEO Schofield held responsible for the company's disastrous debt-fuelled expansion. As such, Premier's share price has failed to rally significantly, despite its increasing financial stability (see chart) and it may be that investors are waiting to see the quality of Schofield's replacement before putting their trust in a firm that had such a major blow up.
Related Reports:
To order the report or ask for sample pages contact ps@marketpublishers.com
Contacts
MarketPublishers, Ltd.
Tanya Rezler
Tel: +44 208 144 6009
Fax: +44 207 900 3970