Australia - High Generic Drug Costs to Benefit Manufacturers but Not Consumers
12 Jul 2011 • by Natalie Aster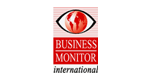 BMI View: High generic drug prices will affect the listing of innovative drugs on Australia's Pharmaceutical Benefit Scheme (PBS) as the government is concerned about expenditure on subsidised medicines. This will be negative for consumers if new drugs are prevented from listing, but positive for generic drugmakers as they can capitalise on higher profit margins.
According to a study by Sydney University, Professor Philip Clarke showed that Australia pays high prices for generic statins compared with other countries. For example, the generic version of cholesterol-lowering drug simvastatin costs US$26.42 per month in Australia, approximately 440% higher than the average US$6.01 for select developed countries.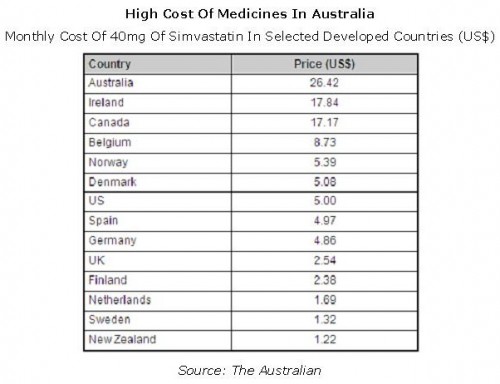 The high cost of drugs like simvastatin is due to the lack of significant price cuts in Australia. According to the 2010 amended National Health Act, a minimum 16% price cut is required when a new generic competitor enters the market - a 3.5% increase from the previous level, but not significant enough to lower drug prices by a wide margin. By contrast, Canada cuts drug prices by 75% when a generic equivalent is launched.
In addition, some drugs in Australia are exempt from such price reductions, for example paracetamol, digoxin and amoxicillin. According to the Industry Commission (renamed as Australia Government's Productivity Commission), drug prices in Australia had been lower prior to 1996, suggesting that either drug prices in the country have risen substantially over recent years or that there have been active price revision in other countries. For example, the originator version of simvastatin, Merck & Co's Zocor, cost US$73.76 in Australia, equating to 73% of the cost in Organisation of Economic Cooperation and Development (OECD) countries and 75% of the cost of the drug in Europe.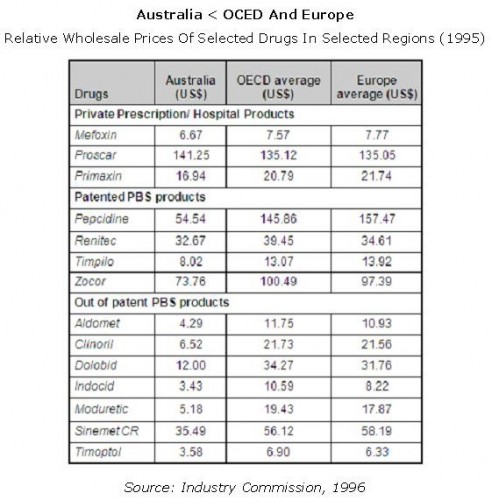 BMI notes that Professor Clarke's study was done solely on statins, as they constitute 16% of the PBS's expenditure. Therefore, it would be inaccurate to extrapolate such scenarios for other drugs. According to the chief executive of Medicines Australia, Dr. Brendan Shaw, the prices of generic drugs covered under the PBS have been reduced by as much as 70%, with oxaliplatin a prevalent example.
Generic Drug Manufacturers to Benefit
Generic drugs cost less than patented drugs once patents expire. However, if the prices of generic drugs in Australia remains higher than average, it will constitute an opportunity for generic drug manufacturers. Profit margins will be higher if the drugs are exported to Australia as production costs are already low in countries like India. However, since generic drugs only account for 13.2% of the total pharmaceutical market, there are downside risks for generic drugmakers as market share suggests a low preference for generic medicines.
What Does It Mean for the Consumer?
Despite paying subsidised costs for medicines, high generic drug prices will eventually affect consumers in Australia. Each year, more drugs are added to the PBS list. This means increased expenditure for the government and the problem is further compounded by small price cuts. Due to budgetary issues, Health Minister Nicola Roxon has previously deferred the listing of new drugs on the PBS. Despite the recent listing of 13 new drugs, there are still five drugs deferred from listing. Consequently, consumers will suffer if government expenditure on PBS has to be capped.
Related Reports:
To order the report or ask for sample pages contact ps@marketpublishers.com
Contacts
MarketPublishers, Ltd.
Tanya Rezler
Tel: +44 208 144 6009
Fax: +44 207 900 3970