Obamacare: Outsourcing Opportunities in Revenue Cycle Management
29 Jun 2011 • by Natalie Aster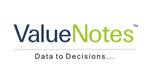 The report "Obamacare: Outsourcing Opportunities in Revenue Cycle Management" by ValueNotes Database Pvt. Ltd. examines the role of technology in the delivery of legal process outsourcing services. LPO providers have traditionally embraced third party software platforms to deliver legal services.
In the past two to three years, certain providers have broken away from this trend and made huge investments in infrastructure and talent acquisition to develop their own proprietary platforms and offer clients a mix of home grown and third party offerings. The entry of LPO service providers armed with their own home-grown software platforms, in addition to an already diverse and fragmented software platform market, has begun to change the industry dynamics.
Report Details:
Obamacare: Outsourcing Opportunities in Revenue Cycle Management
Published: June 2011
Pages: 33
Price: US$ 250
Report Sample Abstract
High cost of healthcare in the US
US healthcare costs are the highest in the world, at 17% of the country's GDP. An ageing population and shortage of medical resources is further burdening this cost.
This spiraling cost of healthcare is being compounded by:
Shortage in number of hospitals;
Shortage in healthcare professionals;
Demographic shift caused by an ageing population.
Regulations affecting the US healthcare system
The single biggest driver behind a radical change in healthcare legislation is the Obama administration's decision to include more services and more people in public healthcare. The major reforms and their impact on the healthcare system are discussed below:
PPACA (Patient Protection and Affordable Care Act, 2010): Also dubbed the Patient Bill of Rights, this act provides against benefit limitations and outright coverage denials, by insurance providers.
HCERA (Health Care and Education Reconciliation Act, 2010): This act provides for ensuring quality of care, maintaining minimum loss ratios and improved access to Medicaid.
ARRA (American Recovery and Reinvestment Act, 2009): Brings about changes to the HIPAA (Health Insurance Portability and Accountability Act (HIPAA), chiefly through enactment of the HITECH (Health Information Technology for Economic and Clinical Health) Act in 2009.
These changes are likely to impact the healthcare provider landscape in a significant manner. The figure below details the relevant provisions from each of these acts that directly or indirectly affect the healthcare provider landscape. It also highlights the likely impact on the healthcare vendor landscape –
Impact of regulations on healthcare providers
Every participant in the healthcare industry stands to be affected by these changes. Hospitals, medical practitioners, and drug manufacturers will need to be prepared for increased cost and capacity pressures. As a result of regulation, the most relevant impact on the healthcare provider landscape is as follows:
Approximately 30 - 40 million more Americans added to healthcare system;
Mandatory implementation of EMR and increased focus on medical administration cost control;
Mandatory upgrade of standards and codes (HIPAA 5010/ICD 10).
Impact on outsourcing
We believe that healthcare providers in the US will particularly seek outsourcing as a strong measure to address the 'need of the hour'. The underlying reasons for this are:
There is a marked shortage of healthcare professionals in the US, and this includes lack of coding professionals;
An outsourced coding job is done at a third the cost for providers;
With the adoption of EMR/EHR systems, coding is a function that can be easily facilitated remotely;
The healthcare industry spends an estimated $150 billion on an average per year on revenue and payment activities. A complex and fragmented industry has emerged from healthcare providers' need to better manage revenues and meet regulatory guidelines while concentrating on their core functions of providing healthcare.
Dedicated contract revenue cycle management companies take care of healthcare provider's needs on three levels:
Front end RCM: Pre admission activities, i.e. Scheduling, eligibility verification, patient credit evaluation, and registration.
Mid level RCM: Case management, diagnosis and treatment, medical coding and transcription.
Back end RCM: Claim generation and billing, receivables management, denials management, release of information, payment analysis, reporting and benchmarking.
ValueNotes estimated the RCM outsourcing market in India to generate revenues of $410 million in 2011. Large BPO/RCM vendors dominate the healthcare outsourcing services space and account for almost 85% of these revenues. These two groups also employ almost three-fourths of the workforce in the space. This comprises the larger players (over 2,000 employees in RCM) in the provider space (e.g. Dell-Perot, Inventurus Knowledge Solutions, Cbay Systems, Medusind,GeBBs). As a result of the impact on the current healthcare market, the following key changes are occurring in the outsourcing vendor's landscape:
Increased transaction processing and a decrease in medical transcription will lead to a job shift in the healthcare outsourcing landscape;
Increased use of EMR/EHR and a regulatory push driving software version upgrades will lead to increased need of coding experts.
Outsourcing buyer challenges
As seen in the first section of the report, there are immense changes occurring in the current healthcare industry. What buyers need are tools that will help them survive in an environment that calls for increased efficiency, cost control measures and growing volume pressures. Their most immediate current needs lie in meeting regulatory changes and adapting to technology.
Vendor opportunities
Included among PPACA's goals is an agenda to 'rebuild its primary workforce'. Naturally, the fact that around 30-40 million Americans will be added into the country's healthcare systems and current resources not being adequate to meet this demand is a challenge. Healthcare providers in the US too are accepting this and using both technology and outsourcing as solutions to meet this challenge. The cumulative effect of ongoing regulatory and technological changes in the healthcare sector is likely to impact the outsourced industry. Logically following buyer's needs, the biggest changes expected are - first, a shift from low end medical transcription to mid to high level services, which includes a huge demand for medical coders. Consequently, there is also a tangible shift within the recruitment profile of healthcare outsourcing vendors. Second, technology advancements have created opportunity for vendors, both in terms of service profile and the allied healthcare technology space. Besides, there are several allied opportunities that have stemmed from current developments in the healthcare provider market. The opportunities are present across five key vendor service areas, i.e.:
RCM services: Base to high end services;
KPO Analytics and benchmarking;
Code set upgrading, compliance and conversions;
EMR/EHR implementation, testing and beyond;
IT Advisory and consultancy for providers;
There are four types of vendors who are best positioned to use the current challenges in the healthcare market and turn them into opportunities:
Large BPO vendors with significant healthcare operations,
Large/mid-sized RCM vendors,
KPO vendors with niche healthcare offerings and
Healthcare IT vendors.
More information can be found in the report "Obamacare: Outsourcing Opportunities in Revenue Cycle Management" by ValueNotes Database Pvt. Ltd.
To order the report or ask for sample pages contact ps@marketpublishers.com
Contacts
MarketPublishers, Ltd.
Tanya Rezler
Tel: +44 208 144 6009
Fax: +44 207 900 3970