OUTPLACEMENT: German Piening Invests in Polish Temp Work Firm
28 Jun 2011 • by Natalie Aster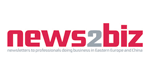 Piening, a family-owned German staffing agency has acquired a 26% stake in the Katowice-based temporary employment company Work Express, to facilitate search for Polish employees in the wake of the long-awaited opening of Germany's labor market to employees from Poland on May 1st.
"We believe the Polish market can deliver the types of professionals we are seeking for our clients in Germany," Piening's board member Frank Schrader tells news2biz. "Taking into account such factors as wages and travel costs, Germany is certainly an attractive market for qualified workers from Poland. This is especially true in comparison with Great Britain, which has seen many Polish workers migrate to since the opening of the local labor market in 2004," Frank Schrader, member of Piening's management board, tells news2biz.
According to Piening, many industries in Germany are already experiencing shortage of skilled labor, and the demographic change in the country is said to only aggravate this situation in the years to come. The tie-up with Work Service is therefore a strategic decision on the part of Piening, as the German recruitment company is hoping to scout the lacking talents in Poland.
"The demand from Germany as a whole is very industry-dependent. Our cooperation will focus initially on hospital, nursing care and installation staff. There is less demand for foreign labor from traditional industries, which may have something to do with resistance on the part of employees and trade unions."
Poland's sixth largest staffing agency, Work Express had been considering a number of ways of bolstering its position in the ranking. One idea, which at some point came very close to fruition, was an Initial Public Offering on the Warsaw Stock Exchange. However, since Work Express has a considerable experience in recruiting Polish staff for German employers, finding a strategic partner across Poland's western border has proven to be the most logical solution.
Established in 2004, Work Express has eight offices throughout Poland, employing some 100 personnel. Its pool of temporary workers includes some 2,500 employees, representing mainly commercial and technical staff. Work Express expects its revenues to double this year to reach PLN 141m, with EBIT set to rise from PLN 2m to PLN 6.5m. Next year the company plans acquisitions in Poland and entry into new markets, besides Poland, Germany, France, and Belgium, where it is currently operating.
"In Work Express we have found a partner which through eight locations is firmly committed to the local employment market. The service portfolio which includes staff mediation, acquisition of industrial contracts and outplacement is very much similar to that of Piening Personal. The focus on well-trained professionals for the technical-industrial field matches the demand from our corporate customers very well. Another feature which speaks in favour of cooperating with Work Express is the fact that the managements of both companies agree that a minimum wage agreement that applies to all is a prerequisite for a fair labour market. Such an agreement must also apply to foreign personnel providers when working in Germany."
Temp work on the rise
According to a brand new report by the Labor Ministry, the number of temporary workers in Poland came to 433,000 in 2010, up by 14% from the prior year, when the market shrank by a quarter due to crisis in the automotive sector, and other labor- intensive industries. Their combined working time rose by 60%, totaling 231m hours. However, despite the notable improvement, temporary workers represent merely 0.44% of all employees in Poland, while the EU average stands at 1.5%.
Members of the industry organization Polskie Forum HR, which represent some 40% of the temporary staffing market, turned over PLN 1.7bn last year, some 47% more than in 2009. Their competitors united in the Stowarzyszenie Agencji Zatrudnienia association reported combined revenues of approximately PLN 0.9m.
According to forecasts, the market is likely to grow by a further 15-20% in terms of employee numbers and 30% turnover-wise this year, reaching the respective 490,000 workers and PLN 3.25bn. The market, which has traditionally catered to the automotive, machinery, food and retail industries, is gradually expanding to cover new sectors, such as logistics, healthcare, banking and pharmaceuticals.
Many companies treat temp workers as a type of safety buffer, keeping 80% of staff on full-time contracts and the remaining 20% under more flexible agreements. This practice, which became popular during the recent crisis, is likely to remain widespread for the years to come, as the long-term outlook remains unclear.
The above news abstract has been taken from a bi-weekly newsletter to professionals doing business in Poland "news2biz - Poland".
To apply for the subscription or get more information please contact ps@marketpublishers.com
Contacts
MarketPublishers, Ltd.
Tanya Rezler
Tel: +44 208 144 6009
Fax: +44 207 900 3970