Drug in Focus: Zolmitriptan
27 Jun 2011 • by Natalie Aster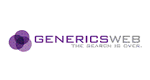 The following data is extracted from GenericsWeb Pipeline Patent Intelligence and is intended to give a brief outline of factors affecting the potential launch of generic equivalents of AstraZeneca's serotonin receptor agonist Zolmitriptan, indicated for the acute treatment of migraine with or without aura, and with global sales of US $428M in 2010.
You can find the available report in the core version (7 country coverage), or in its extended version (44 country coverage). To have the report with full details, please refer to the corresponding Pipeline Developer report.
General information
An analysis of the currently marketed products containing Zolmitriptan shows that it is currently available in oral tablet, orodispersible tablet and nasal spray formulations.
Figure 1: General Information table for Zolmitriptan
INN Constraint Comment
At the time of publication, patents within molecule family are still in force in most countries and hence are likely to prevent the launch of generics until their expiry, and the expiry of any SPCs. (See Figure 3).
The claims of the second patent family vary by country and relate either to certain molecular forms of Zolmitriptan; processes for the production of Zolmitriptan; intermediates useful in its synthesis; Patents within this family have expiries of August 2016 but are not thought to be broad enough to constrain.
The last identified key patent family, in which the patents have expiries of November 2020, relates to buffered Zolmitriptan formulations suitable for intranasal administration.
Data exclusivity has already expired in major territories so will not constrain generic launch.
Currently, the only major market where generic Zolmitriptan has been identified is Canada. The Canadian patent protecting the Zolmitriptan molecule expired on 6 June 2011 (see Figure 3) and the following day, Mylan, Pharmascience, Ratiopharm, Sandoz and Teva all launched generic versions of the orally disintegrating tablet and/or the immediate-release oral tablet formulations. The speed at which these generic products were launched in Canada following patent expiry is indicative of the extensive interest shown by generic companies and suggests that such oral Zolmitriptan formulations will go generic heavily upon equivalent patent expiry in other countries.
In the US Teva recently received tentative FDA approval for generic oral tablet formulations, and in the UK several generic marketing authorisations have been identified. None of these authorisations relate to a nasal spray formulation (See Figure 4).
Figure 2: Key Patent Indicator; the most significant patents protecting products containing Zolmitriptan
Figure 3: Patent Family View priority application GB9012672A
Figure 4: Marketing Authorisations for products containing Zolmitriptan in Key Countries
In European data exclusivity expired in March 2007 and since early 2009 several generic marketing authorisations have been approved for the oral and orodispersible formulations, suggesting that generic competition will be fierce upon expiry of the API patent in the UK.
Figure 5: Top Patent Applicants
A representation of patentees who have filed the most patent families for this INN. Note the number of patentees representing less than 5% of the patent filings, underscoring the competitiveness of this product when it goes generic.
Figure 6: Patent Filing Trend
Represents the timing of the earliest priority filing date for each patent family identified for this molecule as well as the type of claims found in the applications. Since the approval of Zolmitriptan (1997 in the UK/US and 1998 in Australia/Canada) there has been considerable and consistent patent activity in the area of process and formulation, which has been further influenced by the subsequent approval of the nasal spray formulations (2003 in the US).
Figure 7: Patent Category Distribution
In The types, number and relative distribution of patents that have been filed for Zolmitriptan obtained via a comprehensive patent search (Pipeline Developer report). Of the process patents identified, nearly one third relate to the complete synthesis of Zolmitriptan, and of the formulation patents identified, over half specifically relate to oral formulations and several to formulations for intranasal administration. formulations, even though the 'key' patent family protecting these extended-release formulations is yet to remain in force for several years.
In summary, the API patent in force in the majority of countries means there still exists a major barrier to generic competition; however the expiry of this molecule protection within less than a year in Europe means that generic competition to Zolmitriptan is likely to be very strong, as evidenced by the generic marketing authorisation holders in major markets.
It appears that the marketed nasal spray formulation is currently protected and is evidence of the success of AstraZeneca's lifecycle management.
To order the report or ask for sample pages contact ps@marketpublishers.com
Contacts
MarketPublishers, Ltd.
Tanya Rezler
Tel: +44 208 144 6009
Fax: +44 207 900 3970