PA NanoMaterials Center Awards $750K for Statewide R&D Projects
24 Jun 2011 • by Natalie Aster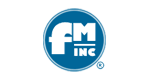 The Pennsylvania NanoMaterials Commercialization Center (the Center) received 18 commercialization proposals and 12 pre-commercialization proposals for its latest round. The Center has awarded $488,000 in Air Force Research Laboratory (AFRL) and $290,000 in Department of Community and Economic Development (DCED) funding to nine Pennsylvania-based nanotechnology organizations. Out of the nine projects, four are being supported by the AFRL and five are being supported by the DCED.
The Center has awarded $30,000 in DCED funding to Professor Jeffrey Catchmark of The Pennsylvania State University. The Center is supporting Professor Catchmark to develop a new compostable water barrier coating for paper based food packaging and food handling applications. The company partner for the project provided $45,000 in matching funds.
Professor Mark Snyder of Lehigh University was awarded $30,000 of AFRL funding. The Center is supporting Lehigh University researchers working to significantly improve solar-to-electric conversion efficiency of dye-sensitized solar cells (DSSC) while transitioning this technology to flexible substrates. DSSCs are non-silicon based thin film photovoltaic devices with commercial promise linked to efficiency improvements and substrate versatility. Lehigh University and the company partners provided a matching amount of $38,300.
NanoGrass Solar, LLC of Montgomery County was awarded $30,000 of AFRL funding from the Center and provided a company match of $30,000. NanoGrass Solar LLC produces nanostructures such as nanowires and nanocones for solar cells which collect sunlight with high efficiency while occupying a fraction of the volume.
Applied Separations, Inc. was awarded $30,000 in DCED funding. Applied Separations, Inc. and its partner, Halide Group, are working on novel electrically conductive polymer composites for use in aircraft. This raises the electrical conductivity of the carbon nanotube – containing composite allowing it to be used for electromagnetic shielding and lightning protection in aircraft. The company partners for the project provided a match of $30,000.
The Center has awarded $30,000 in DCED funding to Professor Jerzy Ruzyllo from The Pennsylvania State University matched the award with $30,000. The project is focused on developing security/anti-counterfeiting/identification labels and a barcode printing technique using a mist deposition method with colloidal nanocrystalline quantum dots.
RJ Lee Group, Inc. is also a recipient of $199,904 in DCED funding and has provided a match amount of $100,078. RJ Lee Group, Inc. is commercializing a novel sampling technology for collection and analysis of airborne nanoparticles called "The Personal Thermophoretic Nano-Particle Sampler". The Nano-Sampler will be an unobtrusive, lapel-mounted device that uses the differential-temperature ("thermophoretic") force phenomenon to efficiently deposit nanoscale particles directly upon sampling grids suitable for analysis in an electron microscope.
State College-based company Keystone Nano, Inc. was awarded $197,551 in DCED funds and will match the award with $100,000. Keystone Nano is developing a Ceramide NanoLiposome as an improved chemotherapeutic agent for the treatment of liver cancer.
NanoGriptech, LLC of Pittsburgh was awarded $200,000 of AFRL funding. The Center is supporting the commercialization of novel gecko foot-hair inspired polymer fibrillar adhesives technology with the company, a spin-off from Carnegie Mellon University. This project will allow scaled up micro/nano-manufacturing process development for polymer fibrillar adhesives for new commercial sportswear apparel applications in collaboration with a leading company in the sporting goods industry and a leading materials company. The partner companies have provided the match of $100,000.
The mission of the Pennsylvania NanoMaterials Commercialization Center is to promote and support the commercialization of nanomaterials research for new and enhanced products critical to the U.S. economy and manufacturing base. The Center builds upon Pennsylvania's excellence in advanced materials research, development and manufacturing and acts as a new model for a public-private partnership among government, universities, entrepreneurs, small and large companies to accelerate the transition from nanomaterials invention and innovation to the launch of new products and processes. The Center holds two rounds of requests for proposals each year. The selection process is competitive, with proposals being reviewed and ranked by an independent technical advisory committee.
Related reports:
To order the report or ask for sample pages contact ps@marketpublishers.com
Contacts
MarketPublishers, Ltd.
Tanya Rezler
Tel: +44 208 144 6009
Fax: +44 207 900 3970