Styrene Demand on Rise Due to EPS & ABS According to Merchant Research & Consulting, Ltd.
20 Jun 2011 • by Natalie Aster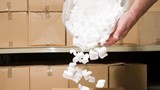 LONDON – 2010 can be proclaimed the most fruitful year for the styrene manufacturing in terms of new added capacities. The growth has been calculated to reach more than 2,5 mln metric tons. However the percentage of the capacities taken from the production process also hit the line – never before has this index mounted 0,7 mln metric tons.
Styrene demand on the global market is on the rise at the moment. The upward trend is primarily supported by EPS and ABS demand rise, which is projected to outpace that of PS by 2013. Thus the annual growth rate of styrene market will be positively influenced by solid EPS and ABS market growth.
Styrene: 2011 World Market Outlook And Forecast is an essential resource for the detailed information on the reviewed market. A wide range of primary and secondary sources were used to combine, analyze and present all available data about styrene in the all-in-one report issued in a coherent format. In addition to the descriptive part, the report provides a range of tables and figures which give a true insight into the relevant national, regional and global markets of styrene.
Scope of the report:
The report represents a thorough study of styrene, covering both global and regional markets;
It aims to give a proper picture of the pertinent market, as well as its trends, perspectives and opportunities;
It covers the present situation, historical background and future forecast of styrene market;
Comprehensive data showing styrene production, consumption, trade statistics and prices are provided (both nationwide and worldwide);
Essential news and press releases on the styrene market under investigation are added;
The report offers a 5 year outlook on the reviewed market, including styrene market volume predictions and price trends.
Report Details:
Styrene: 2011 World Market Outlook And Forecast
Published: February, 2011
Pages: 208
The study on styrene has been completed by Merchant Research & Consulting Ltd, an internationally recognized market research agency, specializing in chemical industry. "Styrene: 2011 World Market Outlook And Forecast" is included into the catalogue "Petrochemicals", which also highlights Benzene, Caprolactam (CPL), Ethylbenzene (EB), Ethylene, Formaldehyde, Melamine, Orthoxylene, Paraxylene, Phenol, Phthalic Anhydride (PA), Toluene markets.
Monthly report updates for "Styrene: 2011 World Market Outlook And Forecast" are available at http://mcgroup.co.uk/periodicals/monthly
CONTACTS
Merchant Research & Consulting Ltd.
Julia Hill, Sales Manager
Tel: +44 20 7558 8740
Fax: +44 (20) 7900-3970
Email: j.hill@mcgroup.co.uk