RENEWABLE ENERGY: Swedspan Chipboard Firm Plans Major Biofuel Plant
20 Jun 2011 • by Natalie Aster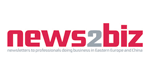 Swedspan Giriu Bizonas, a major chipboard plant west of Kaunas owned by Swedish IKEA has decided to build what is to become the biggest biofuel-powered power plant in Lithuania.
The 82 MW plant that would supply heat to the chipboard operation as well as Swedspan's sister furniture production company Swedwood Kazlu Ruda, will cost LTL 73m to construct.
Reducing CO2 footprint
The investment is in line with IKEA's global strategy of reducing its CO2 footprint by migrating toward renewable energy sources and cutting energy consumption by 25%.
According to the project's environmental impact assessment study produced by Sweco Lithuania engineering consultancy, currently CO2 emission at the Lithuanian plant (measured in kg of CO2 per cb.m of chipboard produced) exceeds that of the Swedspan industrial group average by 170%. It is because Swedspan in Lithuania uses natural gas as the main fuel for the plant's boilers that supply heat for drying and heating up wood chips.
"During the company's modernization and expansion phase in recent years there have been cases of heat supply shortages. The economic aspect of heat supply is also of critical importance, especially when prices of natural gas, supplied by a monopoly player, are rising unpredictably fast," says Emilija Jelisejeviene, environment, health and safety manager at Swedspan Giriu Bizonas, to news2biz.
Swedspan's new heat plant should be fired up in 2013. "The estimated pay-off period is under 15 years but a lot will depend on the situation on the biofuel market," Jelisejeviene says. At this moment the investment is planned without any EU aid help.
Building a combined heat and power plant, a popular combination with many other manufacturers in Lithuania that are upgrading their energy supply, was considered by Swedspan as well, but it was found that the return on such investment was not economically feasible.
40% of fuel from own source
The new heat boiler would consume some 110,000 tonnes of biofuel per year, of which around 40% would be supplied by the chipboard plant itself in the form of process wood losses, the rest is to be shipped in by rail or road transport.
The heat plant will be built on the site of existing gas installations all of which will be scrapped except for those that will serve as emergency supply sources. The biofuel plant may also act as yet another heat supplier for the Kazlu Ruda town, provided it generates excess heat volumes.
Swedspan acquired the Lithuanian chipboard and furniture company Giriu Bizonas in 2008. Later the furniture unit has been separated into a unit of Swedwood, IKEA's furniture arm. In total, by 2012 Swedspan plans to have a production capacity for 2.25m cb.m of wood-based panels, including existing 460,000 cb.m capacity in Lithuania.
In the 2010 financial year ending 31 August, Swedspan Giriu Bizonas turned over LTL 180m; it plans an increase to LTL 241m in FY 2011.
The above news abstract has been taken from a bi-weekly newsletter to professionals doing business in Eastern Europe "news2biz - Energy and Environment".
To apply for the subscription or get more information please contact ps@marketpublishers.com
Contacts
MarketPublishers, Ltd.
Tanya Rezler
Tel: +44 208 144 6009
Fax: +44 207 900 3970