SOFTWARE: Net Group's Synerall Spreads in Europe
15 Jun 2011 • by Natalie Aster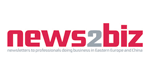 Synerall, the CRM, billing and eCommerce solution for energy and utility companies, created by the Estonian IT company Net Group, has found resellers in Sweden, Germany and Switzerland this spring. Net Group expects the returns from the sales of Synerall licenses to double this year and continue to increase in the following years.
In April, Net Group signed a resales contract with the German company Dynamic Utilities, in May with the Swedish Systeam Goteborg DyNav and in June with the Swiss IT Systeme EVU.
"This is the result of long marketing work," says Priit Kongo, chairman of Net Group, to news2biz. "We started on the foreign markets two years ago, targeting both the Nordic countries as well as the German speaking countries in Europe. Now we can say that our work has borne fruit, we have established a network of resellers."
"Surprisingly, so far we have not been able to gain a foothold in Finland, the market we considered being the easiest to enter. However, we will continue our efforts there," he adds. "At the moment we also assess the markets of Portugal and France. It has become clear to us that we cannot expect fast results – it takes a year at least to enter a new market."
In 2010, Net Group earned EUR 0.2m of sales of Synerall solution; for the current year, the target has been set at EUR 0.3-0.4m. "According to our quite modest prognosis, the sales of Synerall will increase two- or threefold in the following years," says Kongo.
The market for such software in Europe amounts to EUR 8-9bn annually. "One-third of that market is the segment in which we try to establish ourselves. Our target is to gain a market share of several percent in this particular segment," says Kongo.
Net Group has met a fierce competition in Europe; all the big names in CRM software – SAP, Logica, Tieto, etc. – have launched their own applications for the utility and energy market. "At the moment, our development is about two years ahead of that of the competitors, and we intend to keep it so," says Kongo.
So far, the lion's share of Net Group's turnover originates from a large variety of IT services, from software development to server rental. "I expect the company to earn already notable sums from the sale of software licenses in 2013 and later," notes Kongo. "Until then we have to use any available source of income."
Synerall is modular and scalable software for energy, gas, water and heating utilities of every size, as well as for municipalities, designed to handle every aspect of the business. For instance, the software is able to give a complete overview of consumption data of customers to both customers themselves and the company via different channels. The webshops and other e-commerce products can be also integrated to Synerall.
"In energy and utility sector, the decisions are made not with a 4-5 years perspective, but 10-15 years ahead," says Kongo. "That is why it is vital for us to use our edge of having more advanced product as fast as possible."
Last year, Net Group increased its turnover by 40% year-on-year to EUR 7.8m. "We expect the growth to continue in similar pace in the near future," notes Kongo.
The above news abstract has been taken from a bi-weekly newsletter to professionals doing business in Eastern Europe "news2biz - IT and Media".
To apply for the subscription or get more information please contact ps@marketpublishers.com
Contacts
MarketPublishers, Ltd.
Tanya Rezler
Tel: +44 208 144 6009
Fax: +44 207 900 3970