Contract Manufacturing in Medical Devices (Materials, Processing, Electronics, Finished Products)
07 Jun 2011 • by Natalie Aster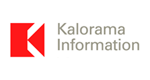 New York – Medical device manufacturers are under pressure to reduce costs and improve margins and outsourcing at least some operations is increasingly a tactic for the top original equipment manufacturers (OEMs). There are hundreds of firms who specialize in device making operations and many more companies that do some medical device work.
There is considerable demand for the supply chain to expand the quality systems to support the growing FDA compliance requirements which adds another layer of costs and challenges to the process.
OEMs should review and assess all the capabilities that their suppliers can offer and see how they can be used within their products. There is a hesitancy to take a risk with a new technology that has not been either evaluated or used in the medical industry before. However, these technologies that have been fully evaluated within other similar or related industries could provide a significant competitive advantage.
Kalorama's "Contract Manufacturing in Medical Devices (Materials, Processing, Electronics, Finished Products)" is a complete study of the market and opportunity for outsourcing finished medical devices or a part of a medical device. It looks at the OEM contract manufacturing market revenues by therapeutic area (cardiology, respiratory, etc.), as well as by segment of device manufacturing (chemicals, implantable devices, semiconductors, metal molding, etc.) This allows those looking at this growing market to get a complete picture of the OEM market.
Report Details:
Contract Manufacturing in Medical Devices (Materials, Processing, Electronics, Finished Products)
Published: April 2011
Pages: 120
Price: US$ 2,500
Report Sample Abstract
Often OEMs do not specify exactly how or when a material will be used. As an example an OEM coats a metal before assembling a device such as in the orthopedics implant industry. Sometimes the metal corrodes before it is used. If the OEM told the supplier the metal will be coated and that there has been a problem with corrosion in the past, the supplier could recommend another metal that is more corrosion resistant. It is very important to have the supply base deeply incorporated into the product development process.
The lack of communication can damage the outsourcing function in other ways. It is not uncommon that companies do not have a coherent outsourcing strategic plan, which did not involve key personnel within the organization. Often, there is a strategic mandate to outsource more manufacturing, however, the task is delegated to the operations department that were not involved with input in the strategic planning stage. Therefore. it is not uncommon for internal employees not to have the same vision. In fact, the culture is they want to protect the manufacturing that is no longer part of the corporate strategy, as it may have a negative impact with their own job security, and is the same globally. Therefore, there is no coordination of execution and viewed that it is not manufactured within our own organization mindset.
To resolve this potential internal conflict, indications are that OEMs must communicate a clear strategy around core competencies and the added value and benefits with the role of outsourcing. The management must seek understanding and buy-in from groups within their own organization, particularly in R&D. This is to ensure that outsourcing opportunities will be thought of at the initial product design stage, before projects even move forward to manufacturing. In addition, the implementation should specify performance criteria for the key personnel that are part of project management team. This will hopefully establish a level of motivation that they are the key people that will assist in meeting the company's commercial goals.
More information can be found in the report "Contract Manufacturing in Medical Devices (Materials, Processing, Electronics, Finished Products)" by Kalorama Information.
To order the report or ask for sample pages contact ps@marketpublishers.com
Contacts
MarketPublishers, Ltd.
Tanya Rezler
Tel: +44 208 144 6009
Fax: +44 207 900 3970