Omega-3 Foods and Beverages in the U.S., 3rd Edition
07 Jun 2011 • by Natalie Aster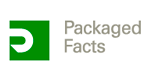 New York - Although some expected high-omega foods and product sales to begin leveling off by 2009, in the wake of a wave of market activity, retail sales have continued to post significant growth. Moreover, three factors indicate that another boom phase for omega-3-enhanced products is on the horizon: 1) an ongoing release of scientific studies supporting the health benefits of consuming omega-3, 2) innovative product introductions, and 3) strong consumer awareness and demand. Omega-3 remains one of the most successful and promising functional ingredients in the food and beverage industry, according to the report "Omega-3 Foods and Beverages in the U.S., 3rd Edition" by Packaged Facts.
In addition to an increasingly educated and enthusiastic consumer base, several other drivers are propelling this market. These include innovative formulations and technology advancements that are expanding the products amenable to enhancement with omega-3. Also, methods of stabilizing omega-containing products to inhibit oxidation (which causes the fishy smell associated with fish-oil-based omega-3) have resulted in improved taste as well as extended shelf life. More than 20,000 scientific papers have been published that support the health contributions provided by omega fatty acids, and more papers were published on this topic in 2010 than in any previous year. New regulations in Europe and elsewhere are removing some of the variables for food companies incorporating omegas into their products. As a result, there has been resurgence in new product launches from these markets. Success in omega-3-enhanced foods relates strongly to differentiation among the growing number of products on the market.
Report Details:
Omega-3 Foods and Beverages in the U.S., 3rd Edition
Published: June 2011
Pages: 210
Price: US$ 3,500.00
Report Sample Abstract
A recent review suggests that fat cells may play an important role in mediating the antiobesity effects of omega-3-rich fish oils. Reporting in the December 10, 2010 issue of The Journal of Nutritional Biochemistry (Volume 22, Issue 2, pps. 101-108), Dr. Michael Puglisi and coworkers provided evidence that omega-3 fatty acids promote changes in adipose tissue metabolism that may affect signaling and secretion. These effects may in turn contribute to improvements in glucose and lipid metabolism.
The review focused on the mechanistic details of the cellular signaling process that modulates adipose tissue (AT) storage, and the responses to omega-3 fatty acids that modulate a response to metabolic syndrome. The authors stated that "it has been well established that adipose tissue not only is an inert storage organ but also secretes many bioactive substances.
Various reports indicate that improved adipose AT and secretory functions and a reduction in AT-specific inflammation have a central role in mediating the beneficial effects of fish oil against the risk factors of metabolic syndrome." The authors stated that obesity has led to "alarming increases in the incidence of many chronic diseases, including type 2 diabetes and cardiovascular disease." They added that the manipulation of dietary nutrient content "is a logical means of alleviating this problem."
Along with lowering of plasma triglycerides, omega-3 rich fish oils have been found to improve insulin sensitivity and reduce blood pressure, inflammation, thrombosis and arrhythmia—contributing to a role in lowering the risk of cardiovascular disease and diabetes. The authors said that the liver-mediated (hepatocentric) and blood lipid-mediated (hypolipidemic) effects of fish oil have been extensively evaluated, "and undoubtedly play a major part in the reduction of risk for chronic disease." However, Dr. Puglisi and his colleagues noted that the potential adipose-mediated (adipocentric) beneficial effects of fish oil have not been fully explored.
More information can be found in the report "Omega-3 Foods and Beverages in the U.S., 3rd Edition" by Packaged Facts.
To order the report or ask for sample pages contact ps@marketpublishers.com
Contacts
MarketPublishers, Ltd.
Tanya Rezler
Tel: +44 208 144 6009
Fax: +44 207 900 3970