European Markets for Orthopedic Biomaterials 2011
06 Jun 2011 • by Natalie Aster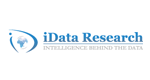 Market Publishers Ltd informs that new report "European Markets for Orthopedic Biomaterials 2011 - Bone Grafting and Hyaluronic Acid Viscosupplementation (15 Countries)" by iData Research Inc. has been added to its catalogue.
The European orthopedic biomaterials markets include autologous bone grafts, bone graft substitutes (BGS; segmented into allografts, demineralized bone matrices and synthetics), hyaluronic acid (HA) viscosupplementation, bone morphogenetic protein (BMP) growth factor therapy and autologous chondrocyte implantation (ACI). The European markets include Germany, France, the United Kingdom, Spain, Italy, Benelux (Belgium, the Netherlands and Luxembourg), Scandinavia (Denmark, Finland, Norway and Sweden), Switzerland, Austria, Portugal and Greece. The ACI market grew most rapidly in 2010, increasing by nearly 12% over the previous year.
Report Details:
European Markets for Orthopedic Biomaterials 2011 - Bone Grafting and Hyaluronic Acid Viscosupplementation (15 Countries)
Published: May 2011
Pages: 318
Price: US$ 11,495.00
Report Sample Abstract
Autografted Bone Procedures
In 2010, a total of 74,477 spine and extremity surgeries were performed, predominantly using autografted bone.
A major driver of the bone graft substitute market is the movement away from autograft bone procedures. Autograft bone is most often removed from the iliac crest or occasionally from the distal femur or proximal tibia of the patient. It has several complications associated with it, including chronic pain associated with an extra surgical incision site, limited supply of material and increased surgical duration. Surgeons and patients alike are becoming increasingly interested in minimally or less invasive procedures that use bone graft substitutes, which greatly decrease the pain associated with bone graft procedures. Despite the trend towards using bone graft substitutes, autograft procedures will remain on the market because of their simplicity and their high osteoinductivity.
Bone Graft Substitute Market
Growth in the synthetic portion of the bone graft substitute market will be driven by increasing interest in minimally invasive surgery and the supply shortage of autograft and allograft materials. The synthetic market is expected to rise at a CAGR of over 12% by 2017.
In 2010, the fastest growing segment of the bone graft substitutes market was the synthetic segment. This growth was largely due to an increase in government control over the reimbursement and regulations of allograft materials. The adoption of bone graft substitute materials depends on the regulations and reimbursement established in each country for each type of material. In parts of Europe where bone graft substitutes were not reimbursed, the adoption of these materials tended to be lower, as was the case with synthetics and their lack of reimbursement in Benelux. In 2010, many companies also provided discounted or complimentary packages of these materials with the purchase of prostheses, which had a corrosive effect on synthetic BGS average selling prices.
Bone Morphogenetic Protein Growth Factor Market
In 2011, the average selling price for bone morphogenetic protein (BMP) growth factors is expected to decline by over 7%, limiting the growth of the bone morphogenetic protein therapy market.
In recent years, the BMP market recovered its image from the bad publicity regarding reported adverse reactions due to off-label usage. Although many surgeons were willing to use the products in 2010, they were strongly discouraged from using them off-label, which limited the growth of this market. Additionally, changes to the reimbursement of pharmaceutical products in several European countries in 2010 greatly reduced average selling prices for BMPs. Stryker Corp. and Medtronic, Inc. offered the only two products available on the European markets. The barrier to entry into the BMP market is high as a result of the expense of development and regulation clearance. Because of the increased cost and superior performance of these products, they are regarded as a separate market in this report from other bone graft substitutes.
Hyaluronic Acid Viscosupplementation Market
Major changes to reimbursement in France and an increasing number of competitors throughout Europe had a corrosive impact on average selling prices for hyaluronic acid viscosupplements in 2010. These effects are expected to carry over into 2011, resulting in a decrease of 15% in the ASP.
Although average selling prices have been declining in recent years throughout Europe, the change to reimbursement of single-injection and three-injection cycle products in France exacerbated that effect. Single-injection products are newest to the market and are being increasingly used, particularly among key opinion leaders and due to patient demand. Fiveinjection cycle products have also become increasingly interesting to doctors in countries such as Germany, where they are paid on a per-injection basis. The rise in popularity of single-injection and five-injection cycle products will restrict the growth of the threeinjection cycle market.
Autologous Chondrocyte Implantation Market
In 2010, the number of ACI units in Europe increased by more than 10% over the previous year.
The autologous chondrocyte implantation (ACI) market is expanding due to the emergence of newer technologies, such as second generation support scaffold/matrices, that complement less invasive techniques. As of 2009, the global market for ACI was relatively new, and pioneering companies recouped developmental costs by charging price premiums. There is great potential in this market; however, the cost of the therapy limits ACI adoption. In 2010, several European drive market growth. The leading competitor in this segment was Tetec AG/B.Braun, which sells the NOVOCARTTM product line.
Competitive Analysis
The European orthopedic biomaterials markets are largely dominated by the hyaluronic acid viscosupplementation segment, which was led by Fidia Farmaceutici S.p.A. in 2010.
In 2010, Fidia Farmaceutici S.p.A, held over 30% share of the European orthopedic biomaterials markets. The company was the leader in the hyaluronic acid viscosupplementation segment only. This Italian-based company's product, Hyalgan®, sold the highest volume of any biomaterial on the market, driven by the aging population. Thus, it is not surprising that Italy led the market for biomaterials in 2010, since that country had the highest demographic of elderly people. Other notable competitors include Synthes, which led the bone graft substitute market, Tetec AG/B. Braun, which is active in the autologous chondrocyte implantation market as well as Stryker and Medtronic, which dominated the bone morphogenetic protein market.
More information can be found in the report "European Markets for Orthopedic Biomaterials 2011 - Bone Grafting and Hyaluronic Acid Viscosupplementation (15 Countries)" by iData Research Inc.
To order the report or ask for sample pages contact ps@marketpublishers.com
Contacts
MarketPublishers, Ltd.
Mrs. Alla Martin
Tel: +44 208 144 6009
Fax: +44 207 900 3970